How to Become an Expert Witness
---
by Editorial Team
Sunday, December 01, 2019
---

---
The Expert Witness plays a vital role in the justice system. Their invaluable expertise can inform judges and juries in specialized areas, and often play a vital role in determining if a case is won or lost. There are several reasons why you may want to be an expert or fact witness. You may have a passion to help others, you may want to break into a new area of your profession, or you may want to just make some extra money. Whatever your reason may be, this type of work can be very rewarding, while offering some interesting challenges. This article will provide some information for those who are interested in pursuing this role.
What is an Expert Witness?
An Expert Witness, also known as a Testifying Expert, is someone who utilizes their expertise to provide their opinion about a topic that requires clarification and understanding. They assist the attorneys in understanding and presenting the technical aspects of a case. The Expert Witness is most commonly utilized in court, but they can also be of use during litigation and arbitration.
Why Be an Expert Witness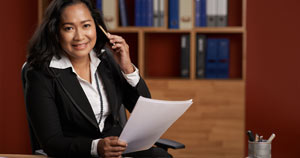 Acting as an Expert Witness provides a new challenge, and many professionals enjoy that aspect. This type of work can include a great deal of excitement. Expert Witnesses play a role that can affect the lives of others, and determine the outcome of cases with large sums of money in the balance. Some cases can even set historic landmarks that will have a trickle effect through future generations. Some consider that to be intimidating, but many who have confidence in their expertise and ability will enjoy the challenge.
Expert Witnesswork offers you the opportunity to place your years of expertise in the spotlight and expand your practice in your field. It can allow you to add some variety to your work. It is a great option for when you are thinking about retiring and are seeking other sources of income.
The rewarding side of being an Expert Witness is when you get to witness the direct result of your testimony, and see how it has made a positive difference in the lives of others. The expertise of the Expert Witness can help many people.
Many Expert Witnesses choose to testify because they simply want to earn extra money. It is convenient because it can be managed from your current home or office. It requires minimal initial investment, but it can make a big difference in your income. Not only can you be paid for your time to testify, but you can also be paid for the time you spend preparing and researching the topic and documents prior to the trial. This preparation is an excellent opportunity to expand to your expertise, and you are being paid to do so.
Create YourListing Now
Easy marketing for the Expert Witness, Consultant, and Legal Support Service.
Start Here →
Who Can Be an Expert Witness?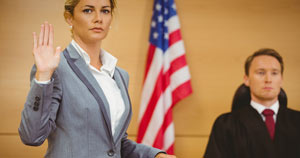 Anyone who possesses knowledge beyond that of the average person in a particular field can act as an Expert Witness. You should have knowledge, a level of training, or education in a certain subject matter that others do not have. Your experience or background may also give you knowledge in that area. Your education, professional affiliations, memberships, publications, awards, licensures, certifications, research, positions held, or specializations may be reviewed when the court, attorney, or jury decides on your qualifications. You may already be qualified to act as an Expert Witness.
Is There Any Special Training to Become an Expert Witness?
Special training is typically not required to become an Expert Witness. However, some states do have requirements that you must meet. Be sure to check the requirements in your state, since some may have different requirementsfor your specialty. If an aspiring Expert Witness would like familiarize themselves with the process and practice the different situations that they may face during a trial, there are courses and programs available from a variety of organizations.
Federal Requirements to act as an Expert Witness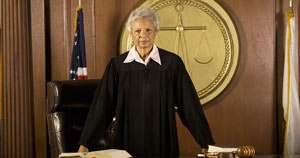 Rule 702 of the Federal Rules of Evidence provides guidelines for the selection and use of Expert Witnesses. If you meet these requirements, then you are qualified to testify as an expert according to the Federal Law. These rules state that an Expert Witness may testify if:
The expert's scientific, technical, or other specialized knowledge will help the trier of fact to understand the evidence or to determine a fact in issue.
The testimony is based on sufficient facts or data.
The testimony is the product of reliable principles and methods.
The expert has reliably applied the principles and methods to the facts of the case.
State Requirements to Act as an Expert Witness
In addition to the Federal requirements for Expert Witnesses, some states have their own laws that you must consider. Some require a certification or license, and failure to follow these guidelines can result in charges of practicing without a license. For a state-by-state list of rules and requirements, review thisList of Expert Witness Qualifications by State.
Types of Expert Witnesses
Most people would be surprised by the many specialties that have been utilized in expert testimony. If you possess an area of expertise that is less common, don't assume that it would not be useful in trial. Rare areas of expertise can actually be much more valuable and demand more pay per hour than others. Here are a few common specialties that are used in trial in an Expert Witness capacity:
Medical-Medical expertsare one of the most common specialties offered by Expert Witnesses. Medical experts are most often used to help define Standards of Care and determine whether the Standards of Care have been breached. These medical experts can be Doctors,Nurses, or other types of medical professionals. They are often used in medical malpractice, personal injury, workers' compensation, and other medically related cases.
Financial & Accounting- When testimony and knowledge related to banking, money, or securities is required, the courts many call upon financial and accounting experts. These experts can help to clarify assets in question, define standards in banking or business, determine financial losses, provide business valuations, and much more.
Life Care Planning- WhileLife Care Plannerscan possibly fall under the Medical category, they possess a wide variety of expertise that stretches outside of the medical arena. A Life Care Planner is an expert who would be used to determine the cost of living and future medical expenses when someone suffers a catastrophic injury. In addition to their medical understanding of required medical care, they also have to consider future expenses, inflation, lost earnings, and general economics.
Engineering & Building- Engineering andbuilding expertscan help with any cases that involve building defects, building standards, product safety, manufacturing, public safety, and more. Building experts can play a major role in lawsuits that result from poor build quality or collapse of a structure. They can define building codes and determine if they were met. Engineers can assist with manufacturing or design aspects of consumer products, chemicals, and industrial applications.
Forensic- The Forensic expert plays a key role in criminal and civil cases. Their expertise and testimony can provide insight in scientific aspects of criminal investigations. Some areas may include death investigations, time of death, bullet trajectory, accident reconstruction, blood splatters, pathology, DNA and more. In the last few decades, the Forensic Expert has increasingly played a key role in determining guilt or innocence in a crime.
Computer- Now that our world has become more dependent on computers and technology,Computer Expertsare playing an increasing role in trials. Cases that involve identity theft, data recovery, privacy, big data, and other related topics need a Computer Expert to help with these complex topics.
These are just a few of the common types of experts. There are many other specialties that are commonly sought after; it just depends on the subject matter of the case.
The Demand for the Expert Witness
In 2019, when this article was created, there were 237 accredited law schools in the United States. They are producing thousands of new lawyers each year. There are about 1.3 million attorneys practicing in the United States. An estimated 75% of the world's attorneys are in the U.S and they are filing an estimated 40 million law suits annually. There is one lawyer for every 5 adults in the U.S. All these lawyers are filing many lawsuits and are creating heavy demand for Expert Witnesses. Therefore, no matter what your areas of expertise may be, there is most likely a case that can use your help.
Expert Witness Salary
Expert witnesses generally charge between $100 and $800 per hour. Most attorneys and trials will require you to be available all day, and you can bill for all of that time. Your role in a case can sometimes last several days. While your testimony may only be a few minutes, you must still ensure that you are available when you are called to the stand.
The amount you charge per hour depends on your specialty, your level of expertise, how uncommon your specialty may be, and the amount of competition in your specialty. Fees tend to be higher in California and New York. The going rate for smaller towns tend to be lower than larger cities. Determine your worth, but be sure that you don't price yourself out of the market.
An easy way to determine your rates is to base them loosely on how much you make in a regular day's work. For example, let's say that aPlastic Surgeonmakes $400/hour seeing patients. That means they can easily justify charging $400/hour while working as an Expert Witness. You can even increase that amount slightly since your expertise is being placed in the spotlight and your opinion may be challenged.
Create YourListing Now
Easy marketing for the Expert Witness, Consultant, and Legal Support Service.
Start Here →
The Role of the Expert Witness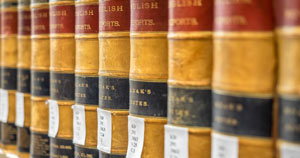 The Expert Witness can play a role throughout most of the trial process. Their analysis can play a major role in how the case is approached, planned, and litigated. It is much less expensive for an attorney to utilize expertise that you already possess, rather than spend extensive time trying to learn a new field.
Analysis Before the Trial- An estimated 50% of the case work that Expert Witnesses receive will be out of court. When first presented with a case topic, the Expert Witness can complete an extensive review to help determine any merit in the case. They can carry out necessary research and create a report for the attorney to provide their analysis and opinion. The initial analysis and report will educate the attorney in the areas where they are unfamiliar. The attorney will determine which services are required of the Expert Witness. They may only need pre-trial analysis, or they may want services throughout the entire process.
Testimony During the Trial- The attorney must be familiar enough with the topic to effectively cross-examine the opposing witnesses. This is where pre-trial analysis becomes valuable. When it comes time for the expert to testify, their expertise will help the jury understand the technical aspects of the case. They will try to persuade the jury to accept their explanation of the subject matter as technical facts. The judge and jury are looking to them for help in understanding the facts related to your specialty. In some cases, judges also hire Expert Witnesses as advisors. Some judges will even sit down with the two experts to try to come to a solution without the lawyers, streamlining the settlement process. State-paid legal representation can also use Expert Witnesses for support in criminal cases.
Preparing Yourself to be an Expert Witness
While you may already be qualified to act as anExpert Witness, it is a good idea to prepare yourself to ensure that you do a good job and understand exactly what to expect. After all, an Expert Witness who does a poor job can have a very negative impact on a case.
Familiarizing yourself with the trial process, and understanding how to conduct yourself on the stand are vital for experts to testify in court effectively. There are three ways to prepare yourself:
Attend a Live Trial- Most trials in the United States allow public access and are free to attend. Our Constitution gives citizens the right to access court proceedings. You can simply walk in and sit down. Typically, the only time that access to the public limited is when the case is high profile or involving a celebrity, where there are more attendees than seats. To find trials to attend, choose a nearby courthouse, visit their Web site, and look for their case calendar or schedule. Some have a "Case Search" feature on their site where you can search by a future date range to find upcoming proceedings.
Do Some Research- There are many books, videos, and resources for the aspiring Expert Witness. Take advantage of these resources because they are a cost-effective way to prepare yourself. They can be found simply by searching online for "Expert Witness Books" or "Expert Witness Training Videos."
Expert Witness Training- There are many courses and programs that will prepare you to testify as an Expert Witness. The main thing to look for in these courses is live practice. Make sure that they offer mock trials where you can get some real situational practice, so that you can hone your courtroom presence and become more comfortable with being on the stand.
Getting Cases as an Expert Witness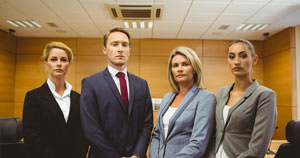 There are many ways to promote your expertise so that you may be found for cases that require anExpert Witness. The main thing to remember is that you don't want your marketing to make you appear as a hired gun. This can be used against you during trial because they may try to portray you as a professional expert witness who makes most of their income from acting as anExpert Witness, and who is willing to take whatever side is necessary to receive payment. This label will not help your expertise to appear reputable to the jury and judge. To avoid this situation when marketing, be sure to focus on your expertise, avoid taking sides on any case, and avoid making promises about influencing the outcome of cases.
The easiest way to spread the word about your expertise is through online directories. While most of these directories involve a monthly or annual fee, that expense can easily be recovered in just one case, and you can receive multiple cases per year from them. To maximize your results, create listings in as many onlineExpert Witness Search directoryWeb sites as possible. More is better because of the way search engines like Google work, and the way people search on them. Each directory is positioned in different places throughout the search results. Each keyword or phrase searched will return different directories in the results. When you have listings in multiple directories, you increase your chances of being found, no matter which directory the attorney searches.
In addition to directories, there are other forms of Expert Witness marketing, such as networking at local attorney meetings, requesting referrals from past clients, writing articles online and in publications about your areas of expertise, paid advertising, speaking engagements related to your specialties, and writing a book about your specialties.
For more information about Expert Witness Marketing continue reading here:
13 Effective Marketing Methods for the Expert Witness or Consultant
In Conclusion
Qualified and experienced Expert Witnesses are still in high demand. Understand your role, prepare yourself, have confidence in your expertise, and begin accepting cases. You may find this line of work to be very rewarding, exciting, and lucrative.